Build Your Dream Wedding Registry with The Best Registry Apps
Build Your Dream Wedding Registry with The Best Registry Apps
Your wedding is meant to be one of the most special days of your life, so planning it shouldn't be a huge nightmare. With these apps, building your registry will be easy, quick, and maybe even cheaper than it normally would be. Each one was designed with you and your big day in mind, making sure that you have the best day possible when the time comes.
Combine Deals from Anywhere with MyRegistry.com
My Registry may not be specifically for weddings, but that doesn't mean you should rule it out for yours! My Registry allows you to combine your registries from multiple stores, including Target, Amazon, and many more. This ensures that you are finding the best deals around and saving money. More money left over means more money for the honeymoon! This app is sure to make your registry sparkle for your big day! There are also lots of other apps like this,  so I'll share a link to an article I found that gives 2 more app options for creating an all-inclusive registry.
Registry Apps For Any Occasion
Make Your Perfect Day More Perfect with Zola Weddings
Zola Weddings allows you to build the perfect registry from many stores, all on your personal device. However, it does much more than that! Zola offers customizable guest lists and checklists so that your plans remain perfectly organized from top to bottom. The best part is, you can contact one of Zola's many advisors to help you out! You don't have to make all of the preparations alone with Zola Weddings!
Prepare for the Future with Honeyfund Wedding Registry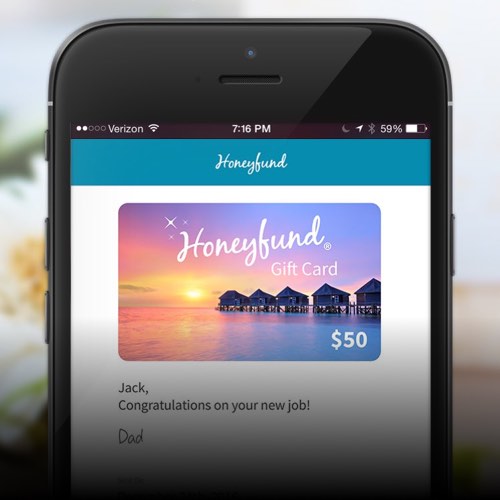 Browse dozens of stores to pick out the perfect gifts for your registry with Honeyfund! You'll surely find the perfect gifts for your wedding when you use this app, and maybe even some great deals, too! One unique thing about this app is that if you want money instead of gifts, it is no problem! Your friends and family can donate directly to the app and you can save up for the wedding, your honeymoon, or even a new home for you and your beloved spouse to live in. Set up your Honeyfund today and start planning for a perfect future!
Plan Your Wedding with Wedding Planner
Such a straightforward name! Wedding Planner does just as its name suggests and helps you plan your wedding with ease. Create a beautiful registry from scratch, or take Wedding Planner's fun quiz to figure out which theme suits you and your wedding best! It will give you lots of ideas to make your wedding super special, while also keeping your budget in mind. After all, they wouldn't want you to go over your budget, and neither do you!
With these apps, you won't have to worry about any of the difficulties that building your wedding registry can bring. You will have a simple and fun time building your wishlist with these, and you will surely get all of the wedding gifts you have ever dreamt of! There are plenty of Registry Apps out there to help you build the perfect registry as well.